Welcome to the Smoky Mountain Street Dreams Car and Bike Show!
Get ready to rev your engines and join us for an exhilarating celebration of automotive passion in the heart of Pigeon Forge, Tennessee. Whether you're a car enthusiast, a bike lover, or simply appreciate the beauty of sleek and powerful machines, this event is a dream come true.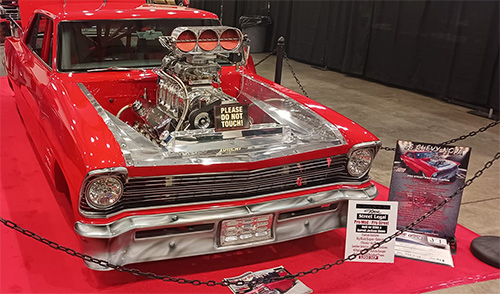 Discover a breathtaking display of classic cars, custom rides, vintage motorcycles, and everything in between. From roaring engines to gleaming chrome, our show will transport you to an automotive wonderland like no other. It's a gathering where horsepower meets heritage, where style and craftsmanship collide, and where dreams take shape on wheels.
Come and immerse yourself in the rich culture of automotive excellence. Engage with fellow enthusiasts, meet skilled craftsmen, and witness the dedication that goes into creating these magnificent vehicles. Whether you're an owner, a collector, or just an admirer, this is your chance to experience the beauty, power, and innovation that defines the world of cars and bikes.
So mark your calendars and join us at the Smoky Mountain Street Dreams Car and Bike Show. Prepare for an unforgettable journey through the mesmerizing world of automobiles, set against the stunning backdrop of the Smoky Mountains. We can't wait to welcome you to this extraordinary event!
Start your engines and let your dreams hit the road with us.