Smoky Mountain Street Dreams - Registration
Calling all car enthusiasts, motorcycle riders, and vendors!
We extend a warm invitation to join the Smoky Mountain Street Dreams Car and Motorcycle Show, where automotive and biking passion meet incredible business opportunities. Whether you're a proud car owner, a dedicated biker with a magnificent ride, or a vendor seeking an exceptional platform to connect with a diverse audience, this event is tailor-made for you. Remember, if you register by August 25th, registration is only $50 and your spot is GUARANTEED! (Registration after August 25 is $60 and collected at the gate on the day of the event)
For car owners and motorcycle riders alike, our show offers an unrivaled chance to put your vehicles in the spotlight. From classic beauties to custom rides and stunning motorcycles, we welcome all automotive and biking marvels to our prestigious event. This is your opportunity to share your passion with fellow enthusiasts, receive recognition for your craftsmanship, and perhaps even win coveted awards. Immerse yourself in a vibrant community of like-minded individuals who appreciate the artistry and engineering behind every wheel and handlebar.
Vendors, this is your chance to captivate a captive audience of automotive and biking enthusiasts. Our event draws a diverse crowd of car and motorcycle lovers, eagerly exploring the latest products and services in the industry. Set up shop at our bustling marketplace, showcase your merchandise, and engage with potential customers who are as passionate about automobiles and bikes as you are. Forge valuable connections, build brand awareness, and seize the opportunity to grow your business amidst an atmosphere brimming with excitement.
You can download the registration for both vendors and car registrants here. Exibitors and vendors can pay for registration online using the Venmo or CashApp codes below. Save your verification emails please!!!


Click to DL Registration Form!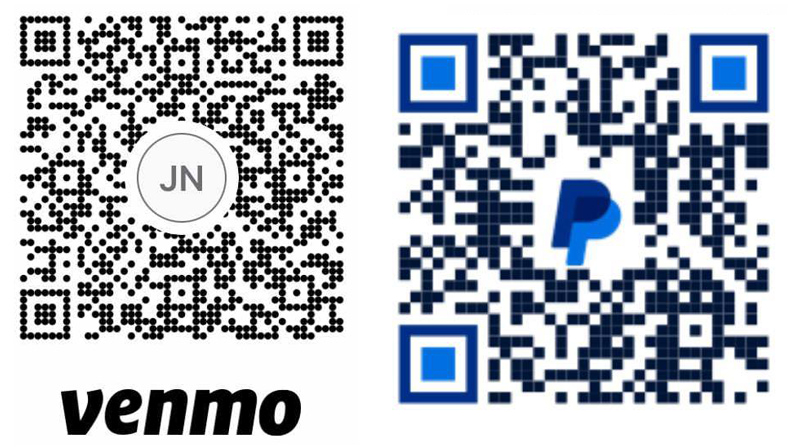 Join us in the picturesque city of Pigeon Forge, Tennessee, where the Smoky Mountains provide a breathtaking backdrop to this extraordinary gathering. Immerse yourself in the captivating world of cars, bikes, and motorcycles, surrounded by fellow enthusiasts, riders, vendors, and a lively atmosphere that will leave an indelible mark on your memories.
Don't miss out on this incredible opportunity to showcase your vehicles or promote your business at the Smoky Mountain Street Dreams Car and Motorcycle Show. Secure your spot today, and be a part of an event that celebrates the passion, craftsmanship, and innovation that define the automotive and biking industries.
We eagerly await your participation, as together, we make dreams come alive on the streets and highways of the Smoky Mountains.